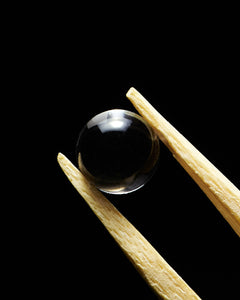 Evan Shore Bangers Quartz Terp Pearl - 7mm
COMPLEMENT YOUR QUARTZ!
Rare! Quartz shaped into a perfect 7mm Terp Pearl! As pure as it gets! 
Each order comes with one (1) Quartz Terp Pearl and (1) Bamboo Tweezers
 This Pearl can be used as a cap for the Micro and Medium 5mm Slurpees.
100% AMERICAN MADE PRODUCT!
Manufactured in Philadelphia, Pennsylvania. Everything from Evan Shore is crafted with precision, and each product goes through several levels of quality control to ensure every banger is absolutely perfect. All products are produced using the highest quality borosilicate glass available.