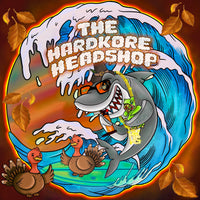 WELCOME HARDKORE FAM!!! Be sure to checkout our daily deals and artist of the month!
The HardKore HeadShop has been one of Indy's premiere headshops since 2019. Our online store offers a wide selection of art and glass.
It is our honor to provide work by some of the most talented and renowned artists in the world. Our commitment to quick and reliable customer service will always come first.
{Click Here For Daily Deals.}
"ARTIST OF THE MONTH" {KEYS GLASS 15-25% OFF}
BOGO (BUY 1 GET 1 HALF OFF)