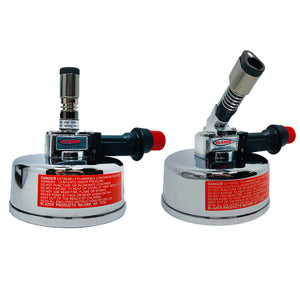 Featuring a state-of-the-art Piezo electronic crystal instant ignition system and adjustable  blue torch flame.

The GB 4102 Gas Burner has an approximately 1 hour burn time on a full tank of butane, with a maximum flame temperature of 2,370ºF (1,300ºC)

The sturdy base is designed with safety in mind, it prevents accidental tip-overs and helps to ensure maximum safety in the lab/work environment. 

Gas tank holds approx. 35 grams of Triple Refined Blazer Butane gas.